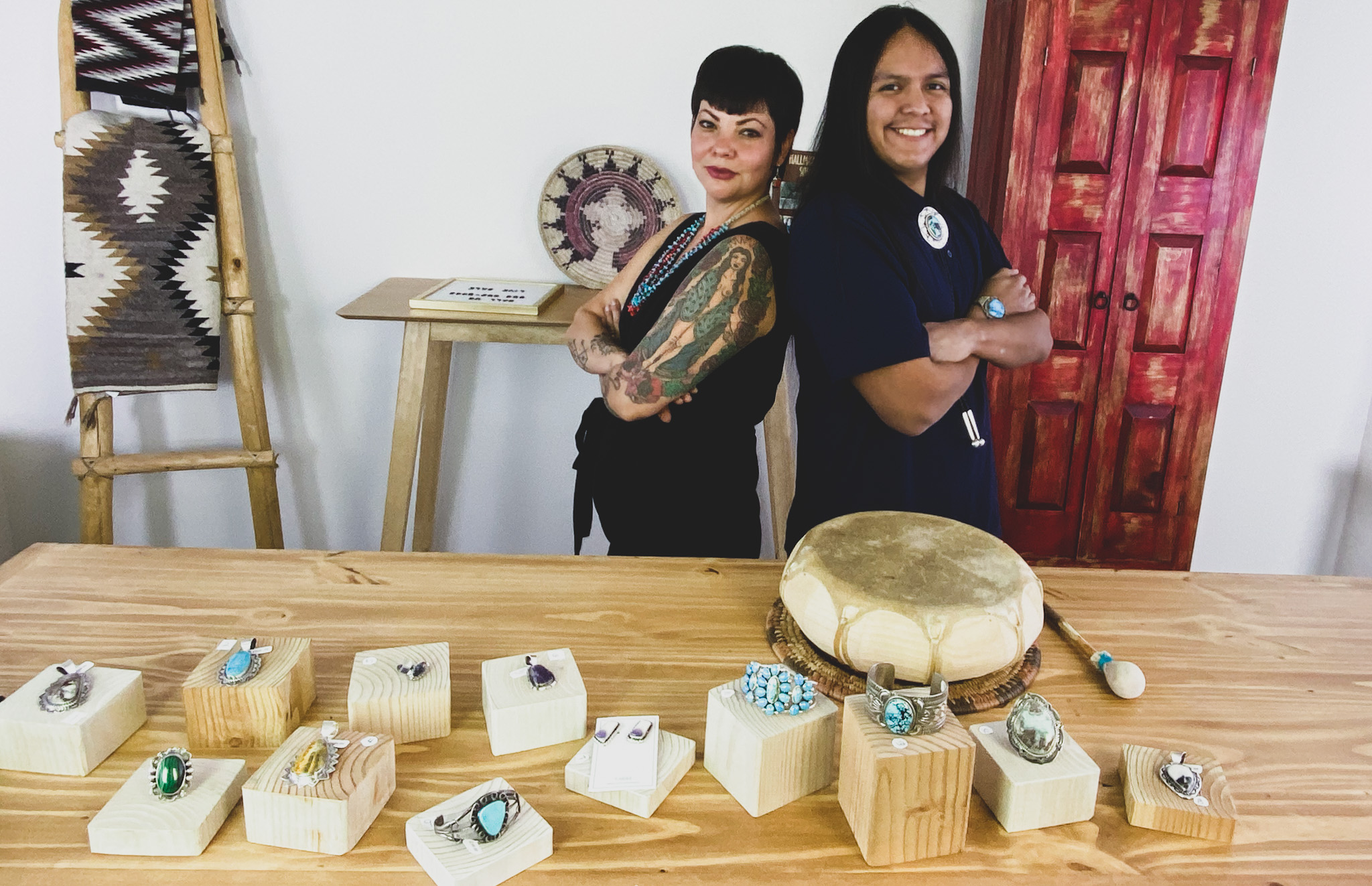 The longest-running and most-followed authentic Southwest jewelry show online.

---
T.Skies Live is the place to buy unique, one-of-a-kind, handcrafted jewelry from local Native American and New Mexican artisans. T.Skies Live features five weekly and biweekly events. Regardless of which show you tune in for, all of our jewelry is handcrafted in the USA by local artists whom we work with and alongside. If you love Native American & handcrafted jewelry, Southwestern culture, supporting local artists & giving back to the community, you'll love our Live Events!
Sign up below to be notified about our weekly events.
Join Us!

T.Skies Live Weekly Schedule.

---
Tuesdays at 3:30PM MST

The Grab Bag Show

---
Join us for a live jewelry sale where we receive a mystery box of random pieces 30 min before the show. From vintage pieces to contemporary Native designs, there's no telling what we will find in there.
---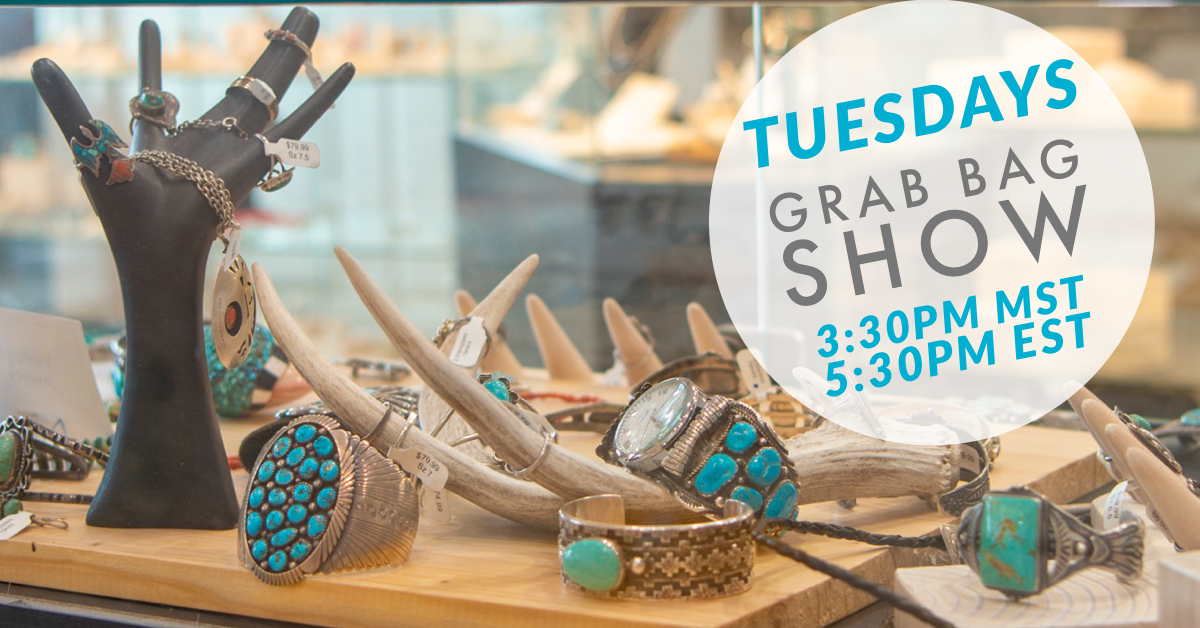 Wednesday at 5:00PM MST (BiWeekly)

Deep Dive Discussions

---
---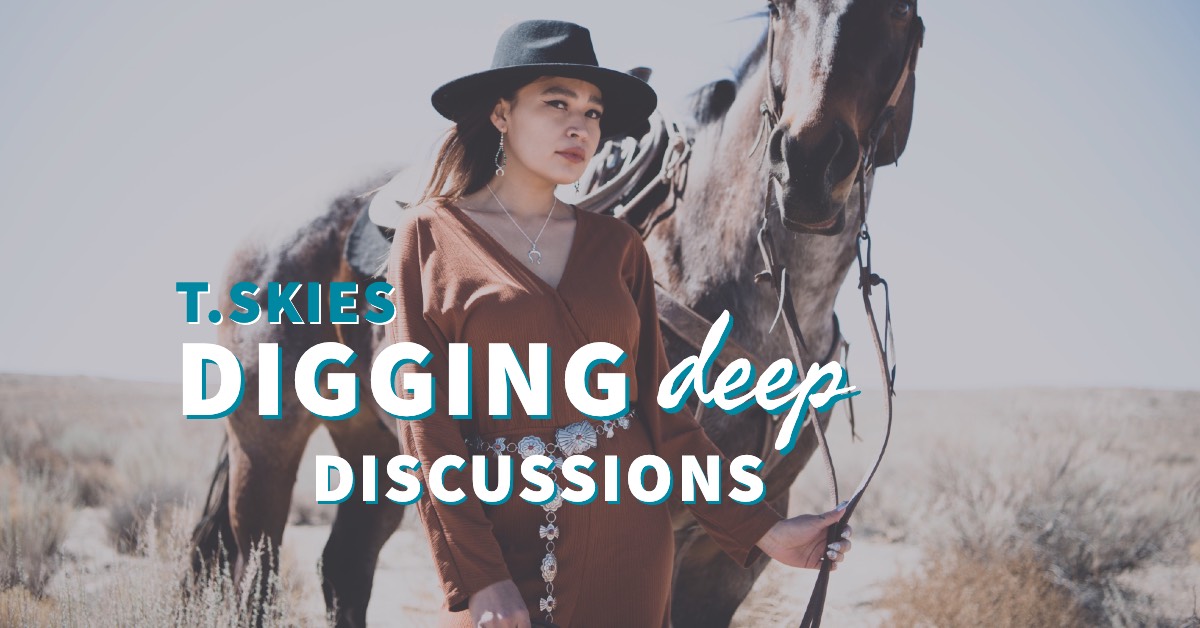 Thursdays at 5:30PM MST

The Late Show

---
Join us for a live jewelry sale that we do a little later in the day for our collectors with busy schedules. On this show we bring in different jewelry every week sourced from local New Mexican, Native American and Indigenous jewelry artists.
---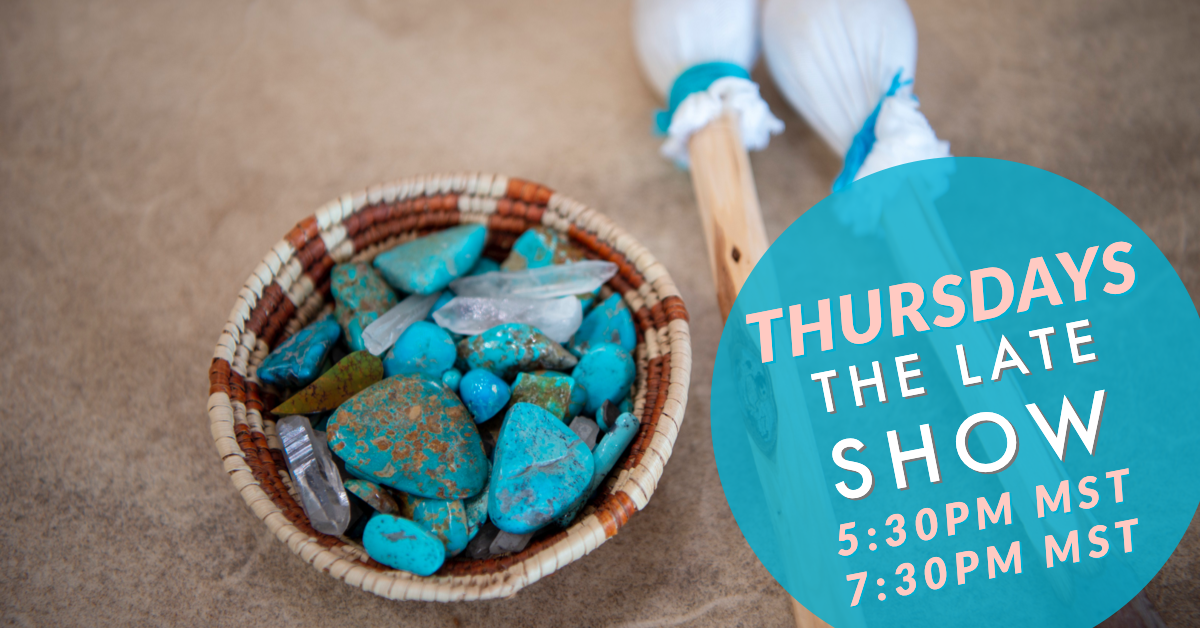 Fridays at 3:30PM MST (BiWeekly)

Power and Statement Pieces

---
Go big or go home! The TGIF show is all about power pieces and statement jewelry of museum quality. We bring the bling with tons of Native American and other handcrafted designs that are instant heirlooms for the lucky women and men who type "sold" first in the chat feed!
---
Saturdays at 3:30PM MST

Guest Artist Show

---
Every week we bring on a different local jewelry artist. We facilitate the sale but the prices are set by and the designs are created by the artists.. Meet them, ask questions, and help make an impact in our community by supporting our incredible local jewelers.
---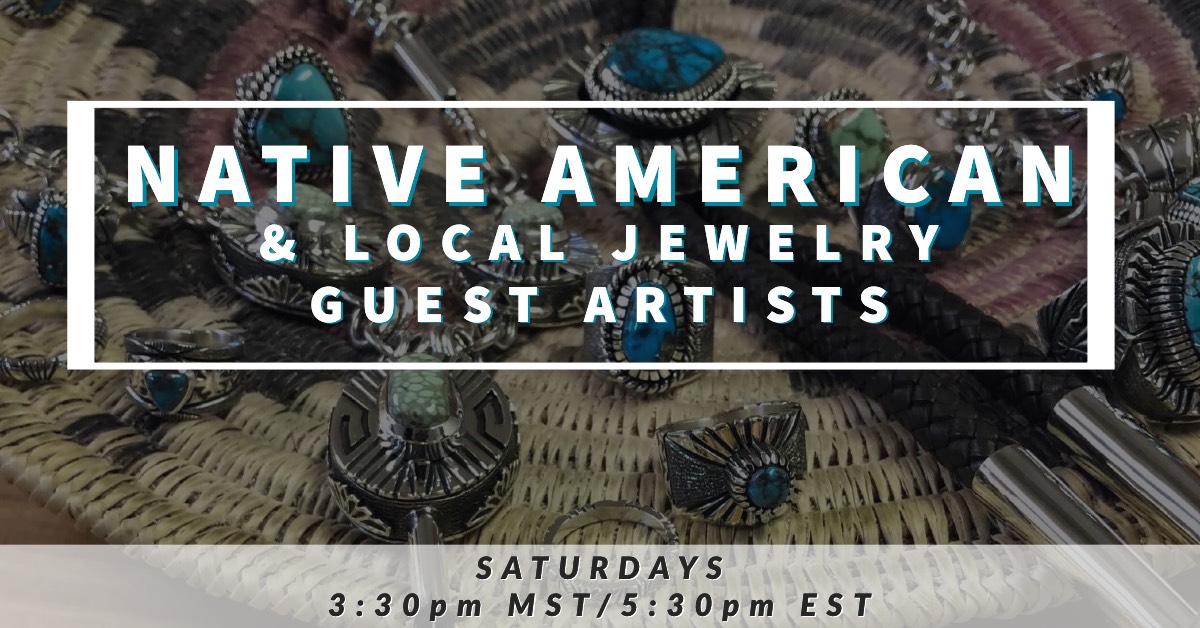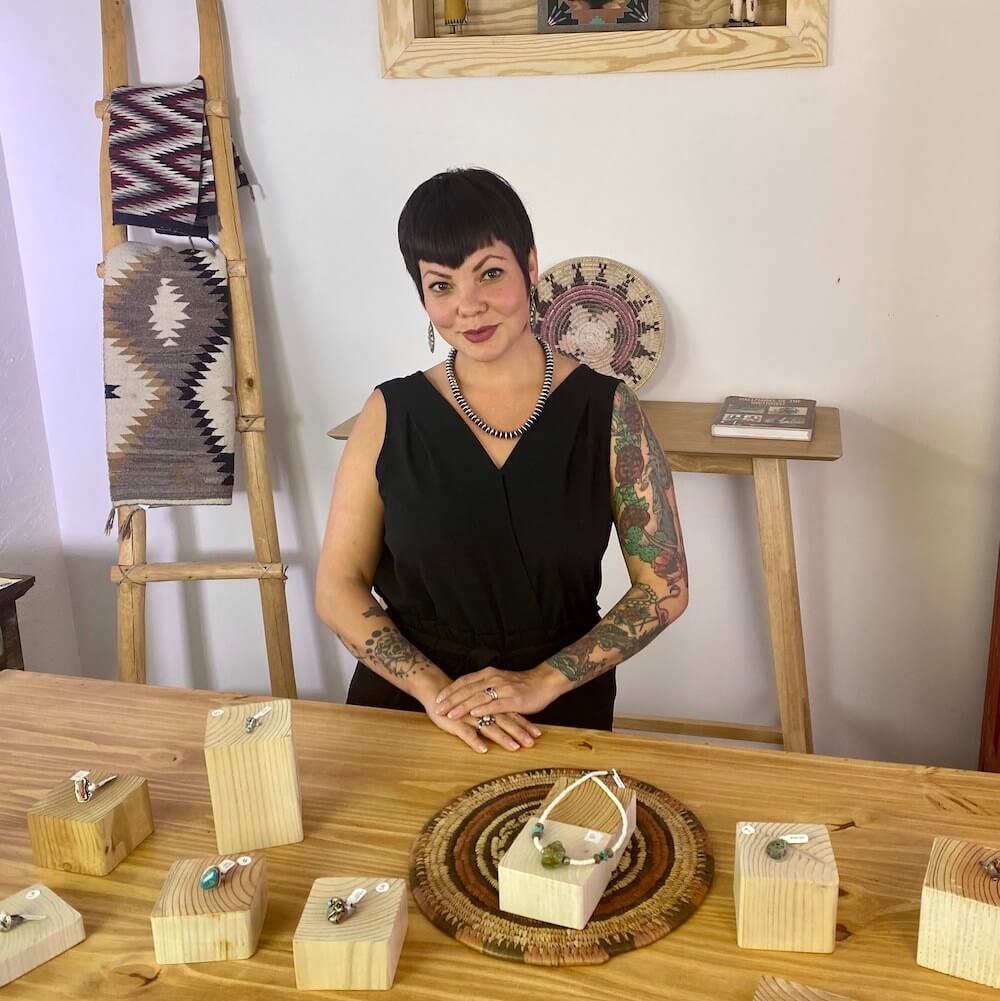 We can't wait for you to join us!

---
On behalf of the whole T.Skies co-op, we can't wait for you to join our Live Shows! It is our joy and passion to share the culture of the Southwest, introduce you to local artists, and tell the story behind each piece. We look forward to welcoming you to our family of jewelry lovers!
Ungie Dávila-Shivers, Diné

T.Skies Live Host
Join Our Shows Online

Where to Watch

---
All of our Live Events are live on our Facebook page! Follow our Facebook page for updates on upcoming Live Shows or watch previous shows on our YouTube channel.
See Live Shows on Facebook
---
Watch Previous Shows on YouTube
Get Connected

Join Our Email List

---
Get sneak previews of Live Show content and learn more about artists by signing up for our email list.
---
Our Approach

Provide education and opportunities to collectors & artists.

---
---
Shared Workshop

Jewelry artists have a shared workshop and tools to collaborate and make beautiful jewelry.

Shared Knowledge

Continual learning and teaching each other is how we keep the tradition of jewelry smithing alive.

Shared Storefront

Come buy from artists directly in our shared jewelry store or on our social media channels.