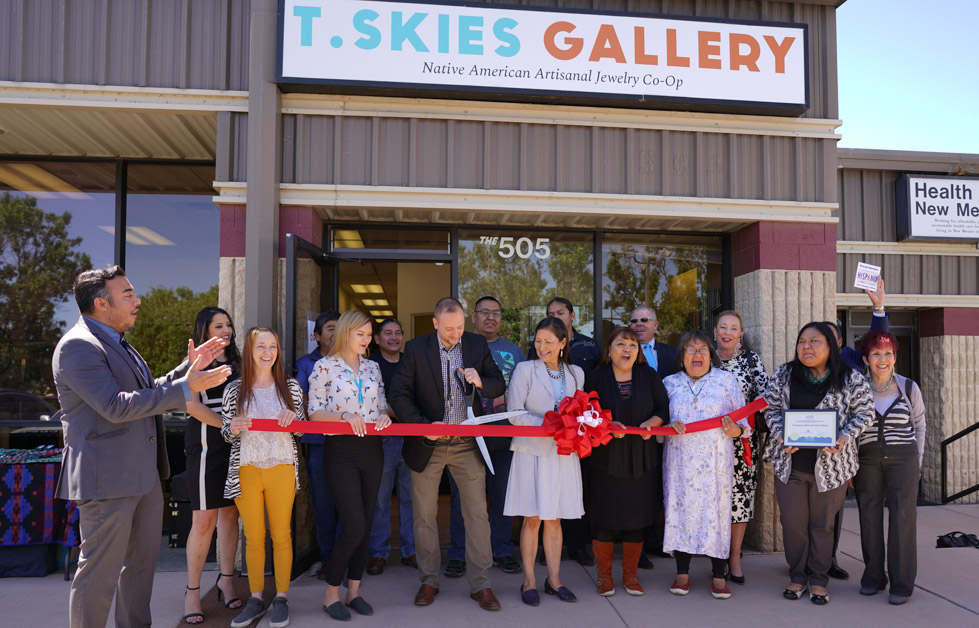 The T.Skies Co-Op is a 501(c)3 non-profit shared workshop and jewelry gallery where Native American jewelers can learn, work, sell and develop industry skills.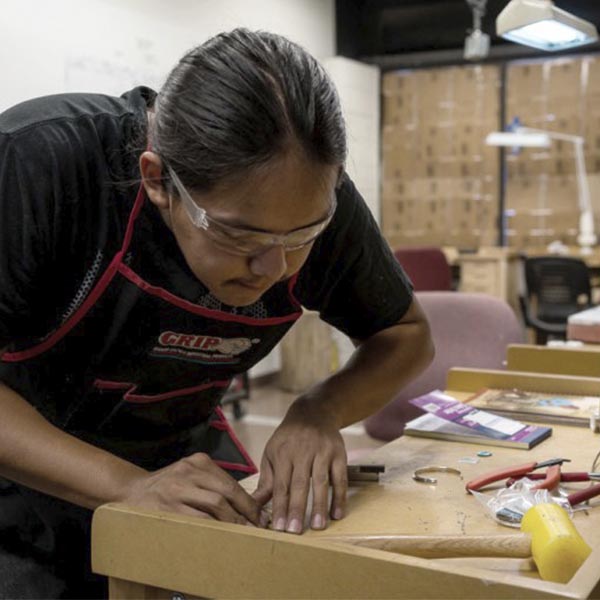 Jewelry artists have a shared workshop and tools to collaborate and make beautiful jewelry.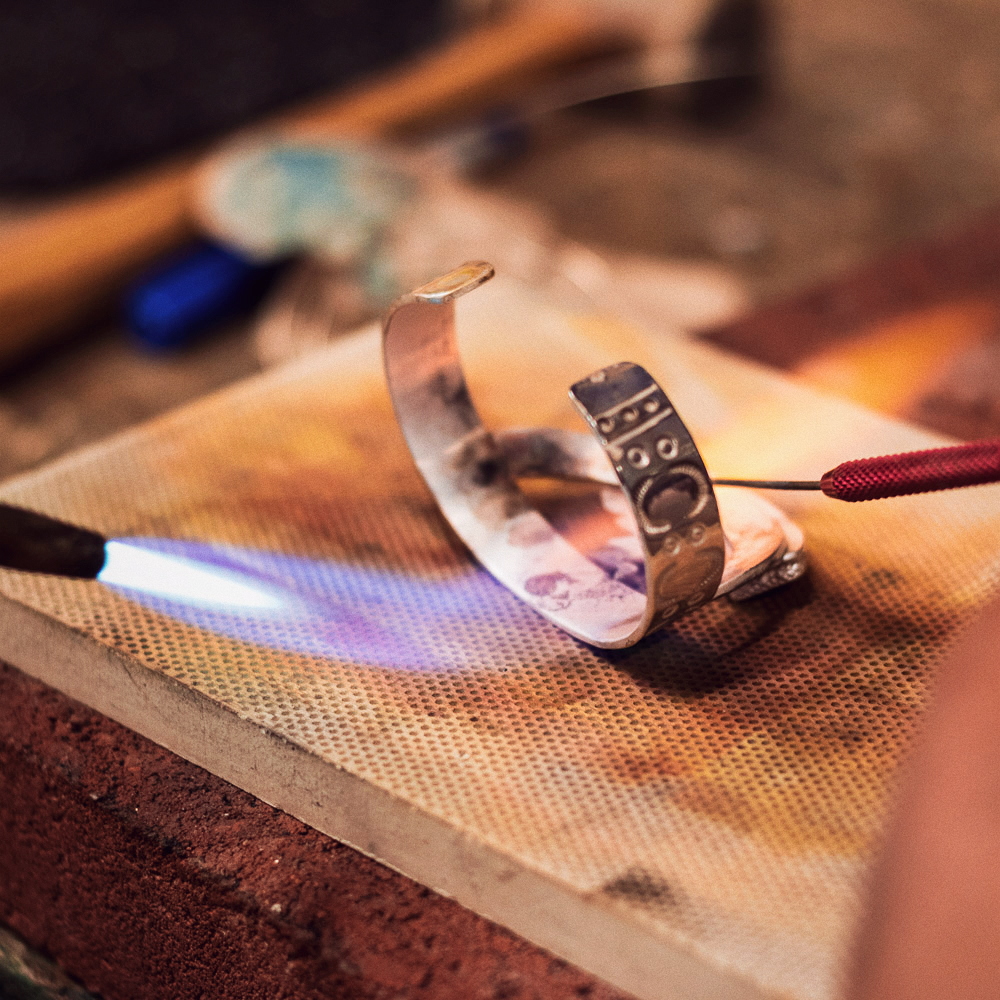 Continual learning and teaching each other is how we keep the tradition of jewelry smithing alive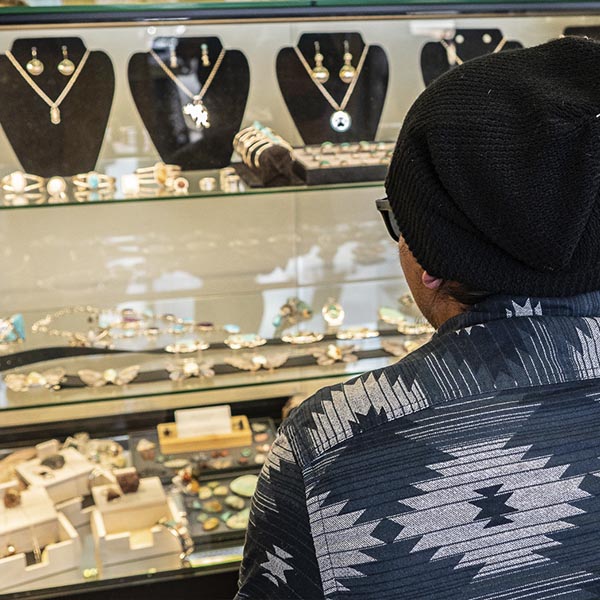 Come buy from artists directly in our shared jewelry store or on our social media channels.
You can help us by donating to this non-profit, purchasing jewelry from legitimate sources, spreading the word, following us on social media and interacting with our community.
  Learn to make beautiful handmade jewelry with rich cultural roots. 
Are you a Native artist interested in becoming a member?