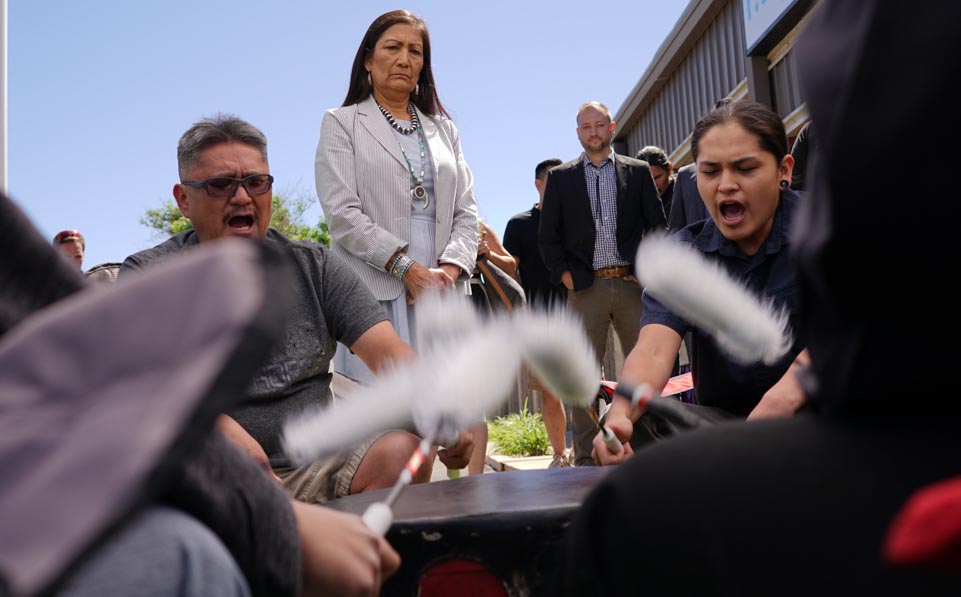 Our Mission
To preserve the future of handcrafted jewelry.
The mission of T.Skies Jewelers Co-Op is protecting the authenticity of handmade Jewelry.
T.Skies Co-Op was founded by the artists of Turquoise Skies Gallery, an established jewelry store which proudly displays the rich culture of the American Southwest. From precious gemstone jewelry to luxury art pieces, the Gallery offers a wide variety of handcrafted jewelry.
In looking at the jewelry industry as a whole, the T.Skies artists recognized there were many problems. Artists were being abused and misrepresented. The non-profit Co-Op grew out of the desire to help local handmade jewelry artists have a place to sell their work where they would be treated fairly and receive support for their craft.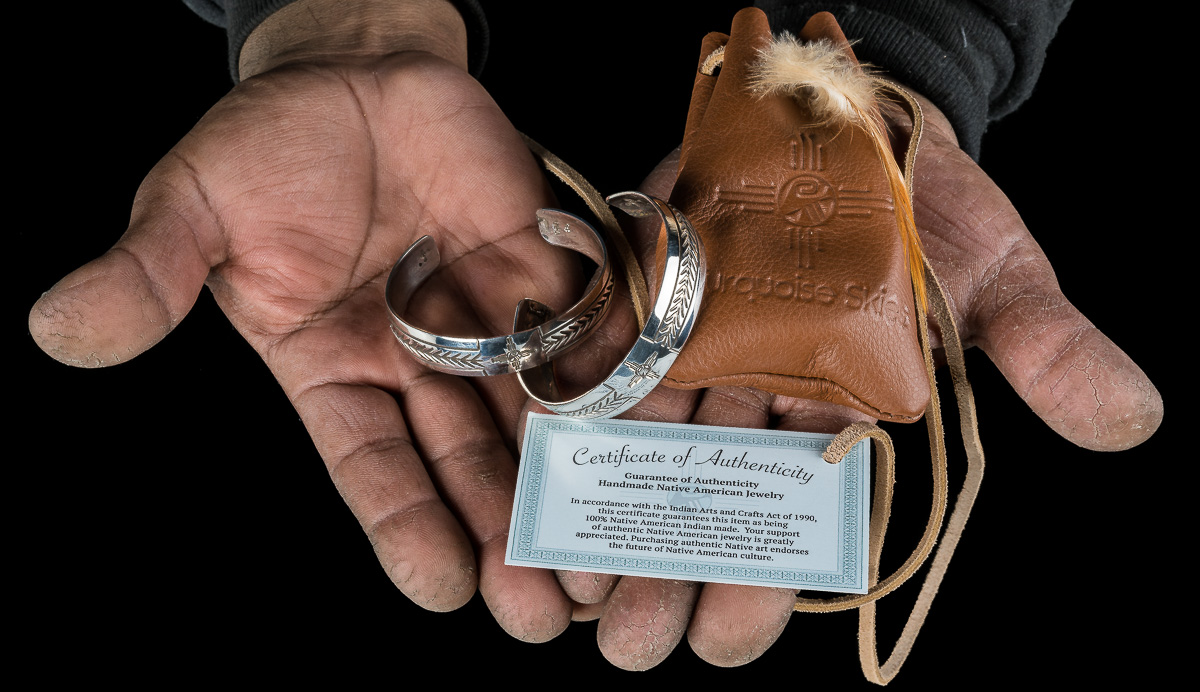 Art is culture. Jewelry is our art.
"If I cannot speak, then my story cannot be heard" – Sam Manygoats
We make an enormous effort to:
Protect artists from industry-related abuse
Encourage cultural sensitivity to ethnically related jewelry
Train new talented Jewelers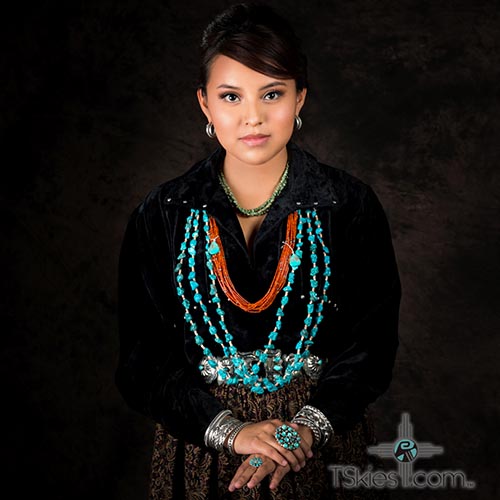 You can help us by donating to this non-profit, purchasing jewelry from legitimate sources, spreading the word, following us on social media and interacting with our community.
How Our Non-Profit Operates
We put donations to work to support our mission to empower handmade jewelry artists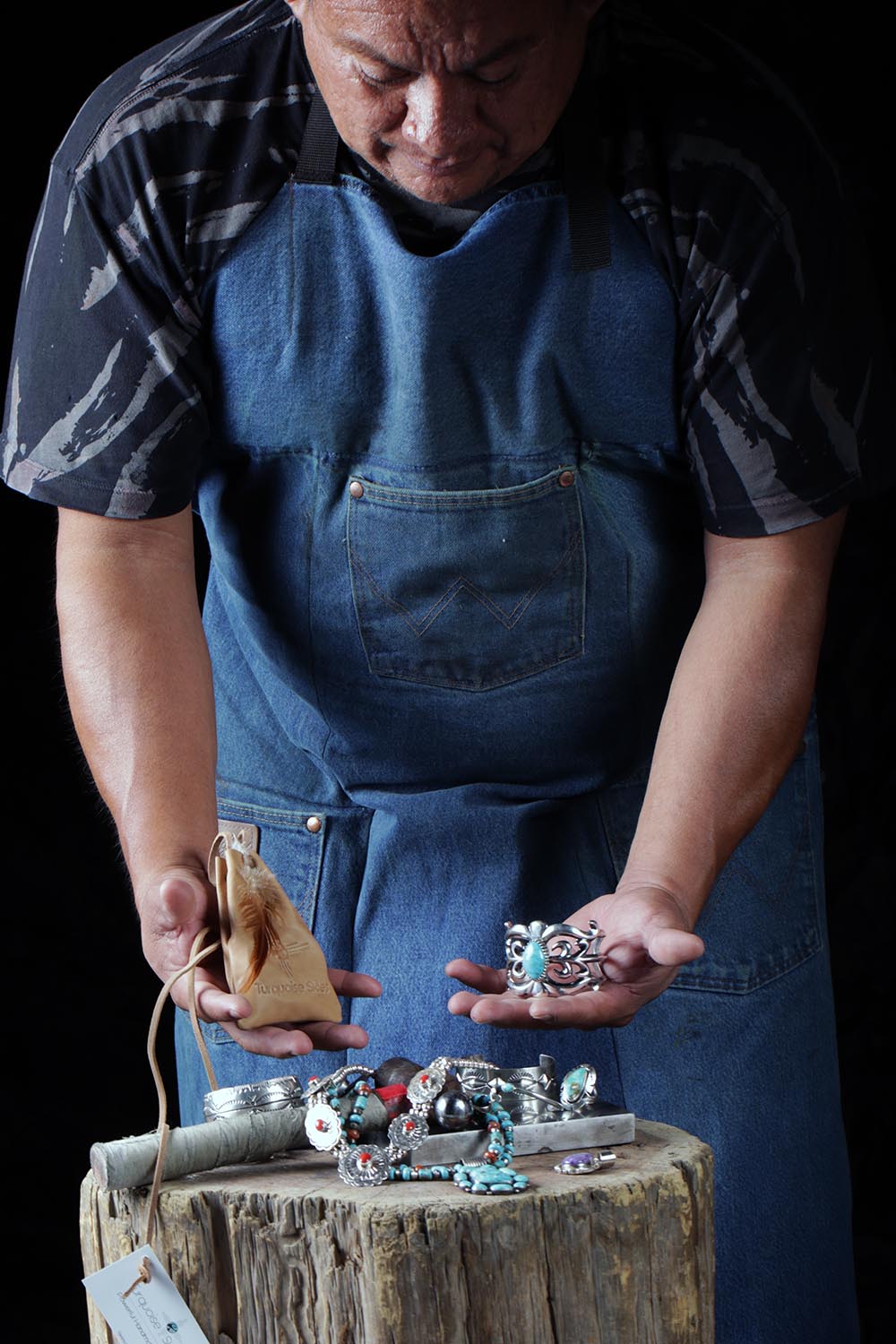 Workspace for local artists
Workspace, access to tools, photography services, including cameras and equipment for artists to use, marketing and business advisors to help artists start their own business (which each member is encouraged to do), and collaboration for events and sales. Many of the tools shared by the Co-Op are ones that individuals would find difficult to purchase, such as a 3D printer, offering a real advantage to the artists. There is also access to various marketing platforms and social media available to members.
All items sold on our shop are of the highest quality. Our commitment to transparency about the quality of the material used is how we build trust in the community. Artists and dealers can list their work on this site themselves and you will be buying art from them.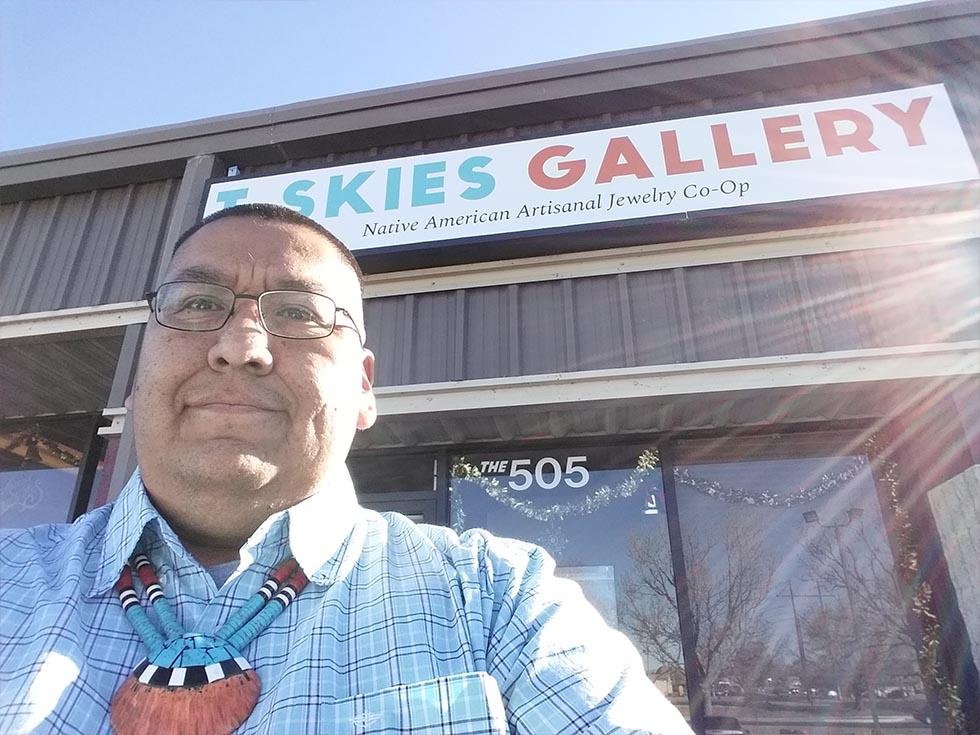 Precious natural gemstones have been valued throughout history. These stones have spiritual, cultural and economic value. For these reasons, they are subject to imitated with lower quality or synthetic materials. We have noticed a huge increase in the misrepresentation of turquoise and other precious gemstones over the years. Unethical sellers in the industry have been selling fake and imitation stones as natural quality.
We are committed to fighting misrepresentation in the marketplace because we respect the value of natural materials and precious gemstones. For this reason, we have created resources such as guides, artist profiles, and educational blog posts. Feel free to review these before making a purchase.