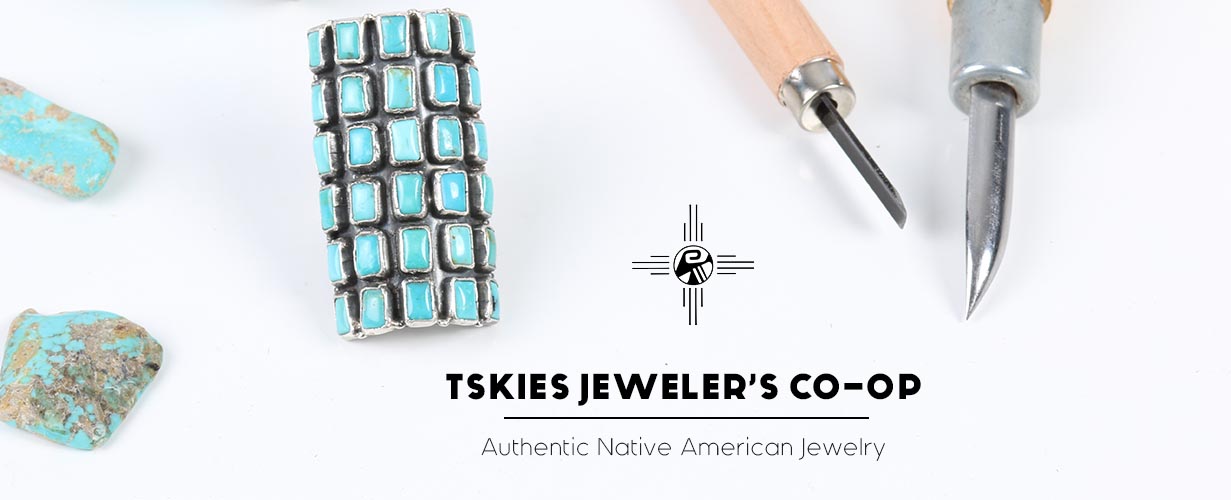 Authentic Native American & Southwest Jewelry

---
The Co-Op is a 501(c)3 Non Profit Organization dedicated to connecting you with local Native American and Southwest jewelry artists. When you purchase jewelry from T.Skies, you support Native American and Southwest artists in having a place to sell their work where they are treated fairly and receive support for their craft. 
Jewelry Live Shows

---
T.Skies Live Shows are the place to buy unique, one-of-a-kind, handcrafted jewelry from local Native American and New Mexican artisans. T.Skies Live features five weekly and biweekly events. If you love Native American & handcrafted jewelry, Southwestern culture, supporting local artists & giving back to the community, you'll love our Live Events!
Want sneak peeks of each week's events? Sign up for our email list!
---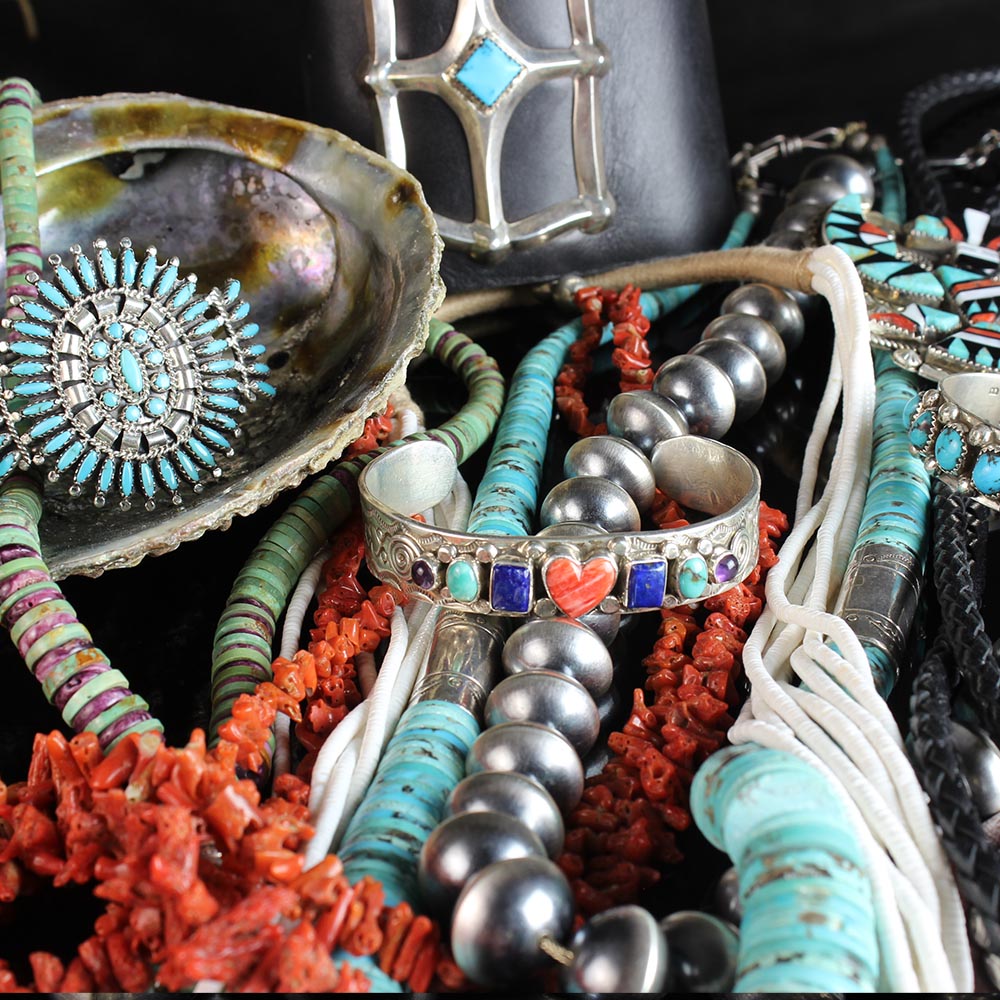 Shop Our Signature Collections

---
T.Skies Signature Collections are our modern and minimalist take on Southwest jewelry styles and designs. Each piece is imagined, designed and meticulously handcrafted by local artists. When you buy a piece from our T.Skies Signature Collections, 5% goes to the T.Skies Co-Op to support our artisans' way of life.
Shop the Signature Collections
---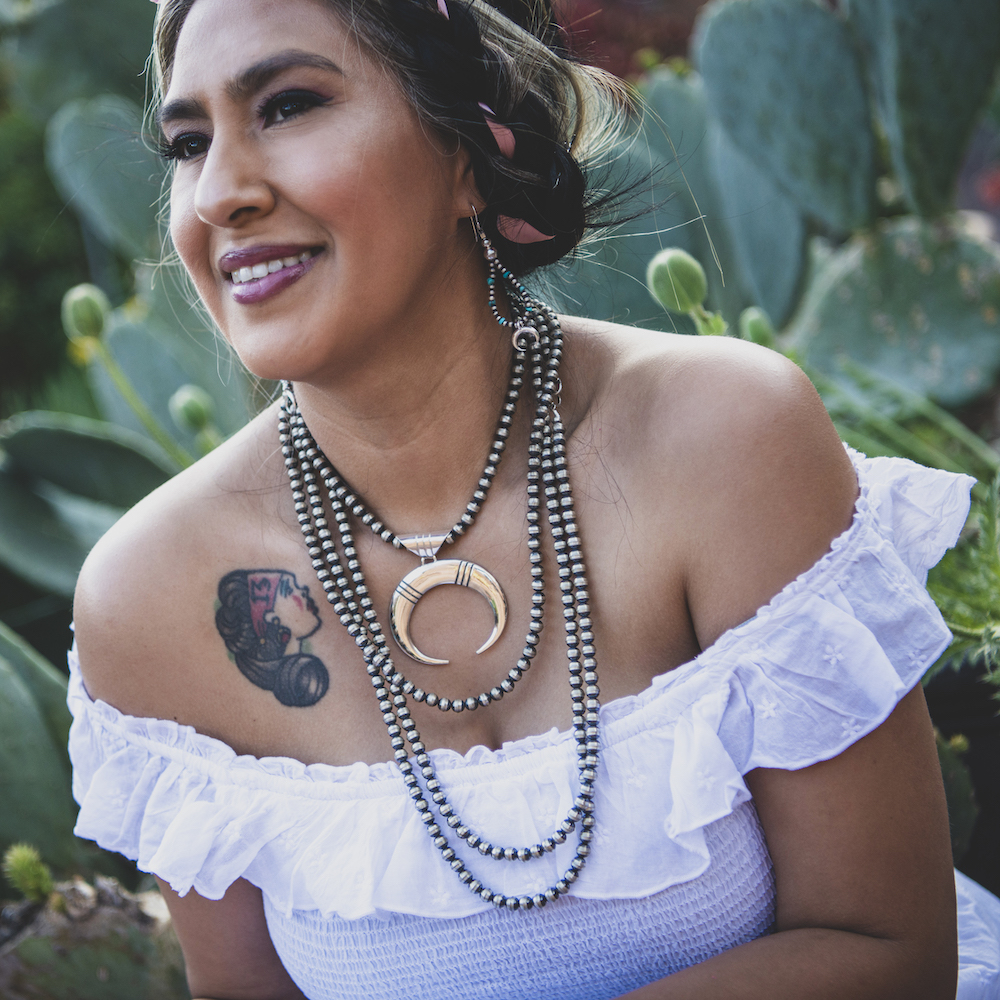 Curious what a Live Show is like?

---
Here's a previous live show featuring Vintage Native American Jewelry. All of our Live Shows are posted to our Facebook page, where you can tune in and interact with Ungie, Devin, Shep, and local guest artists.
See Live Shows on Facebook
From Our Hands to Yours

---
Get Connected

Join Our Email List

---
Get sneak previews of Live Show content and learn more about artists by signing up for our email list.
---
Our Approach

Provide education and opportunities to collectors & artists.

---
---
Shared Workshop

Jewelry artists have a shared workshop and tools to collaborate and make beautiful jewelry.

Shared Knowledge

Continual learning and teaching each other is how we keep the tradition of jewelry smithing alive.

Shared Storefront

Come buy from artists directly in our shared jewelry store or on our social media channels.