The Tskies Experience
Come Join our inner circle and make jewelry with us.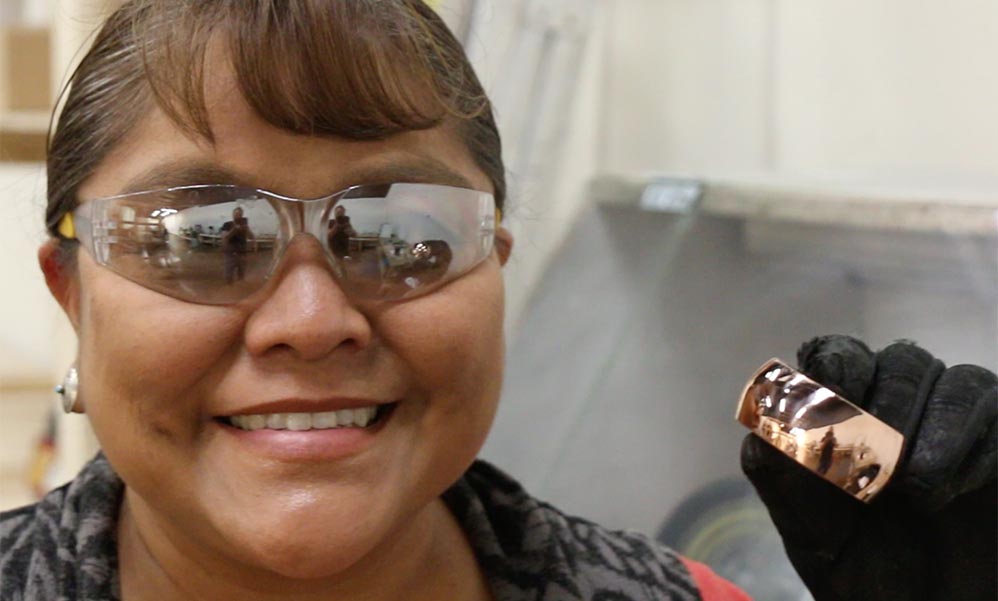 Give yourself or a loved one an unforgettable gift.  An artistic experience behind the jewelry bench under the Turquoise Skies.   
The private jewelry making lesson includes one-on-one creative guidance with one of our artists.  A full 6 hours of jewelry making time will be dedicated to you, fully tailored and customized for your own unique journey. 
All experiences start by selecting a turquoise stone and setting a positive intention. (stone included around $50 value) Keep the stone as your gift as a reminder of your experience or use the stone to to create your jewelry piece. 
For beginners, learn to make a basic bracelet step by step with a guide next to your side. Or feel free to explore the endless possibilities to design your own unique piece of handmade jewelry. 
(All copper materials included for basic designs, charges apply for precious metals such as Sterling silver and Gold)
Everyone is welcome, no prior artistic experience is necessary. 
Packages start at $299 and includes:
Private one-on-one 6 hour lesson with an artist from the T.Skies Co-Op

Natural Turquoise intention stone 

All materials needed for copper jewelry (upcharge for precious metal) 

Use of workspace and all tools needed to make basic handmade jewelry

An amazing experience with a warm welcome into our inner circle.
You can help us by donating to this non-profit, purchasing jewelry from legitimate sources, spreading the word, following us on social media and interacting with our community.